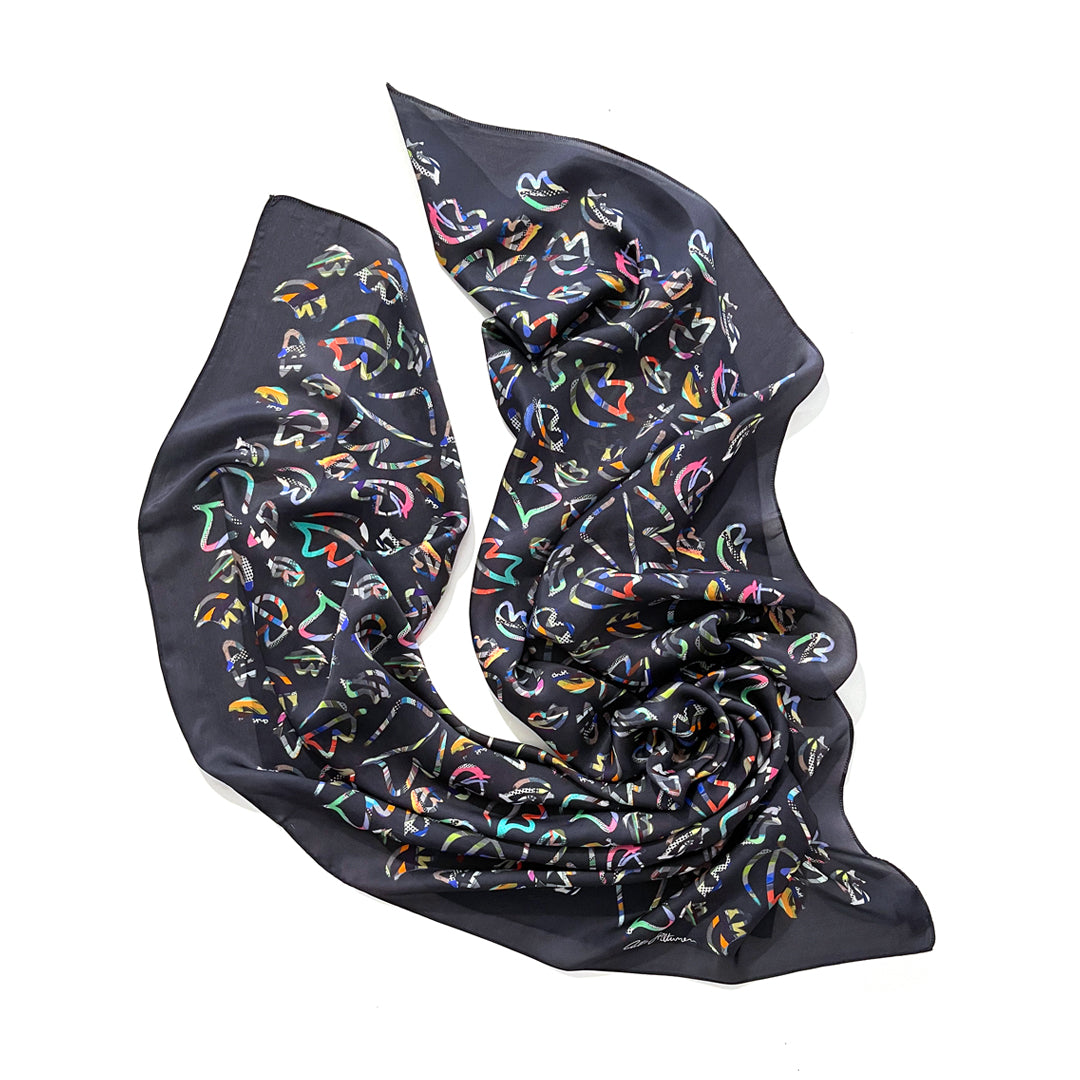 Many Faces (black) silk scarf
Cheerful Many Faces pattern featured on the large and luxes silk scarf. Playful hand-drawn lips are combined with Hiltunen's classical multicoloured diamond pattern. 
The patterns Hiltunen creates from her artworks bring unique looks and concepts towards the designs. 
• Size: app. 130 cm x 130 cm
• Material: 100% silk satin
• Designer stamp
• Made in England
• Dry clean
* Scarf box included in the price.
Description: Premium black cardboard, foil blocked signature-logo, 21 cm x 21 cm, made in England.
Hiltunen's pattern designs are uniqualy figurative or geometrical shapes with rich colours, detailed and layered images created from her own artworks. Learn more
Many Faces (black) silk scarf
Delivery & Returns
Delivery
FINLAND
Standard delivery 5€
FREE on orders over 30€

EU COUNTRIES
Shipping 17€
Low value items delivery 6€
FREE on orders over 150€

REST OF THE WORLD
We are currently delivering to Iceland, Monaco, Norway,
Switzerland, United Kingdom, Åland Islands.
Rest of the world shipping 25€
Low value items 8€
FREE on orders over 200€

Find out more about the delivery

Other International inquires please contact