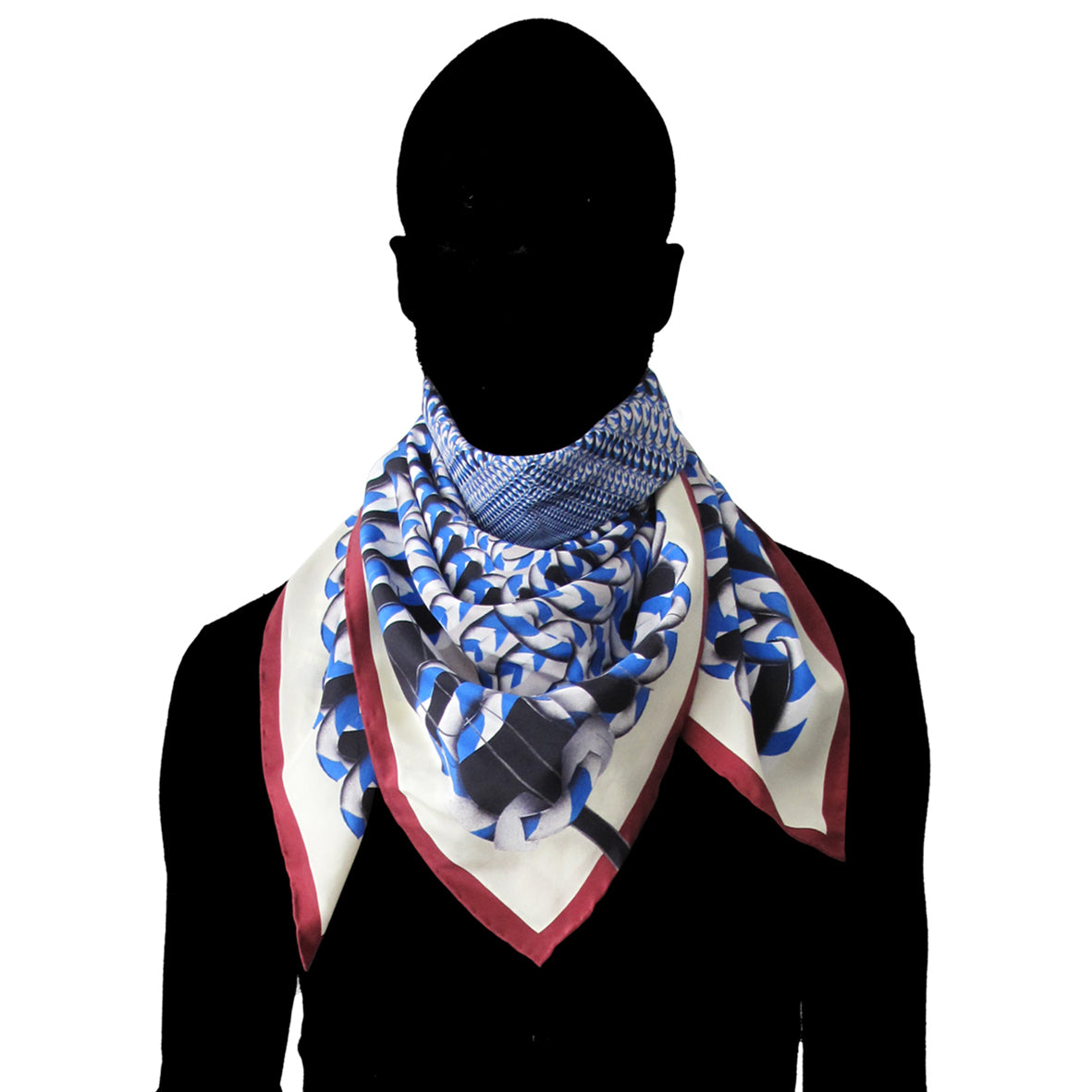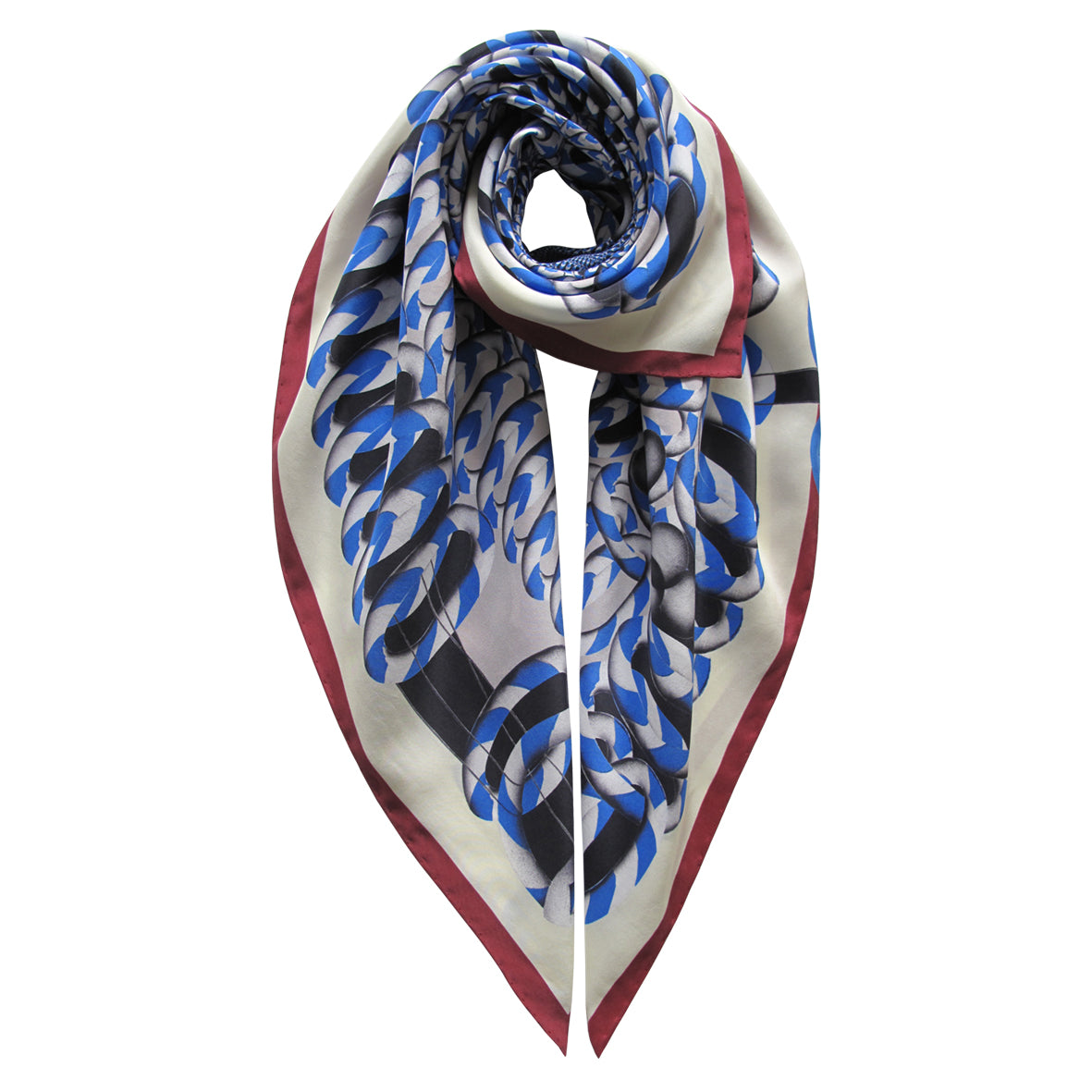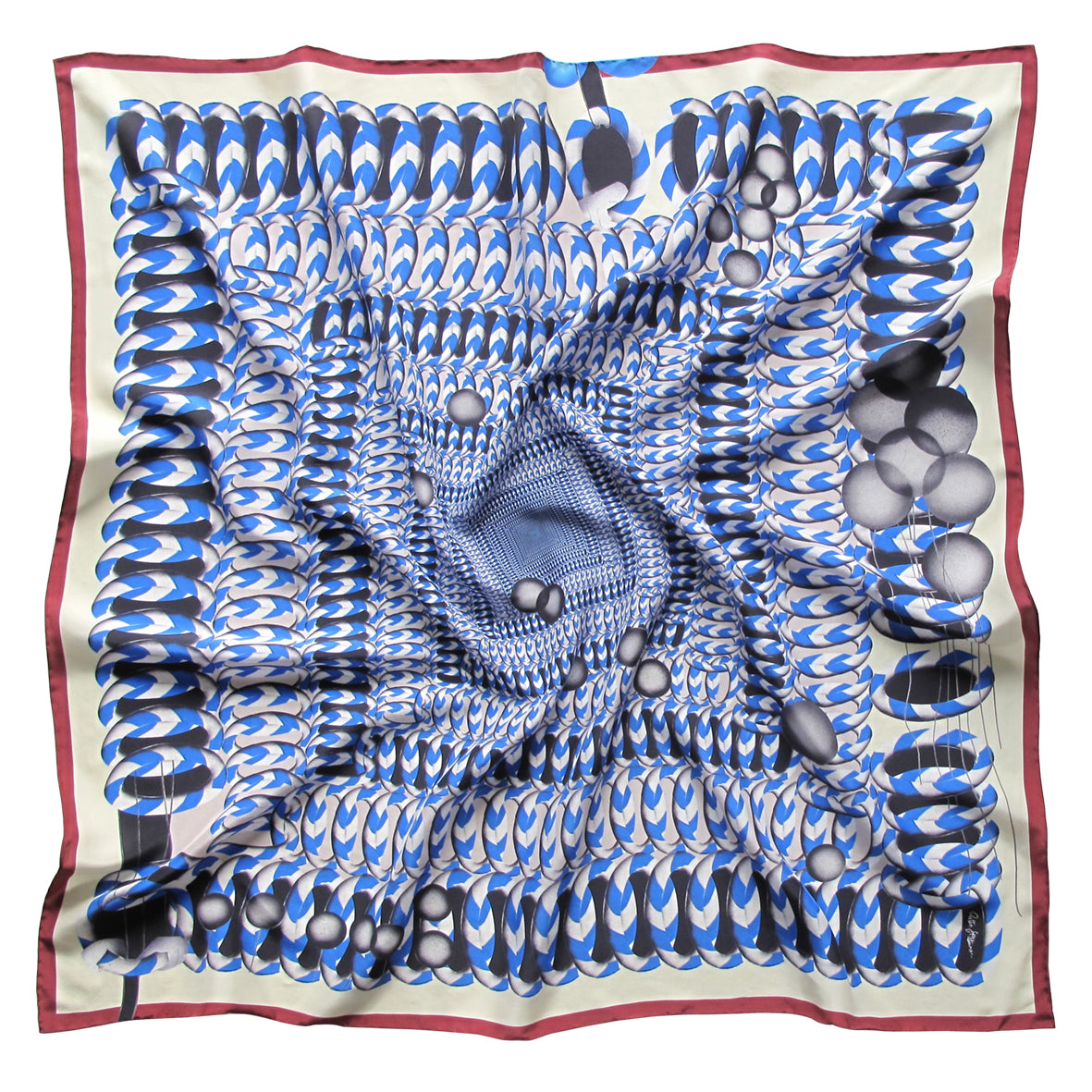 Hoop Hoop Hurray! (blue/brown red) silk scarf
Unisex medium size scarf with playful hoops design. Hoops with coloured stripes repeating symmetrically around a square and shrinking towards the centre point. Overlapping black bubbles and a few details of hands holding the hoops. The pattern is based on Hiltunen's artwork titled Wannabee.
• Size: app. 95 cm x 100 cm
• Material: 100% Silk, Sandwashed Habotai
• Designer stamp
• Made in England
• Dry clean
* Scarf box included in the price.
Description: Premium black cardboard, foil blocked signature-logo, 21 cm x 21 cm, made in England.
Hiltunen's pattern designs are uniqualy figurative or geometrical shapes with rich colours, detailed and layered images created from her own artworks. Learn more
Hoop Hoop Hurray! (blue/brown red) silk scarf
Delivery & Returns
Delivery
FINLAND
Standard delivery 5€
FREE on orders over 30€

EU COUNTRIES
Shipping 17€
Low value items delivery 6€
FREE on orders over 150€

REST OF THE WORLD
We are currently delivering to Iceland, Monaco, Norway,
Switzerland, United Kingdom, Åland Islands.
Rest of the world shipping 25€
Low value items 8€
FREE on orders over 200€

Find out more about the delivery

Other International inquires please contact